Military Support
Thank You for Helping Auburn Volkswagen Support Our Military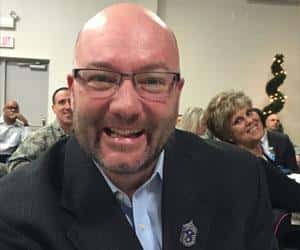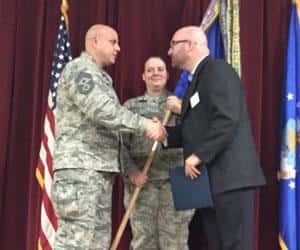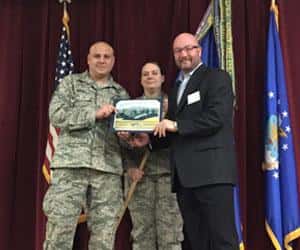 Amy Welch and Matthew Welch from Auburn Volkswagen were named Honorary Command Chief for JBLM's 62nd Airlift Wing for 2016-2017.
---
Auburn Volkswagen, in partnership with PMBA, proudly supported our local military families on JBLM through Operation Cookie Drop, Operation Turkey Drop, Operation Ham Grenade, and the Santa's Castle Program.
Our team baked over 25 dozen cookies for our soldiers who are currently stationed here with no family nearby. Over 1,000 turkeys were donated and delivered on base to military families for Thanksgiving. Also, over 1,000 hams will be delivered on base to families for Christmas dinner.
Command Sergeant Major Troxell from JBLM presents Matthew and Amy Welch with plaque recognizing Auburn Volkswagen for their support.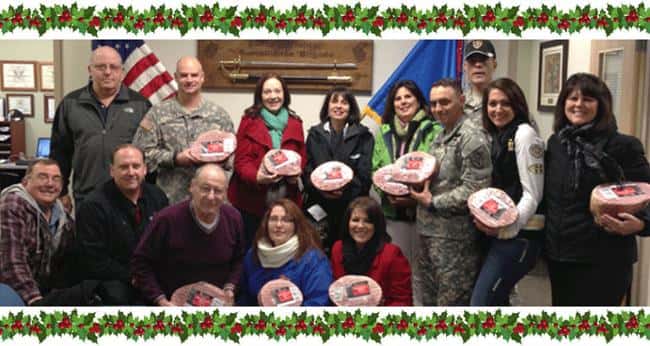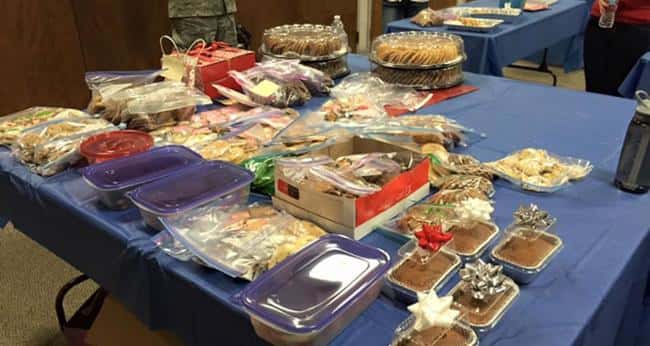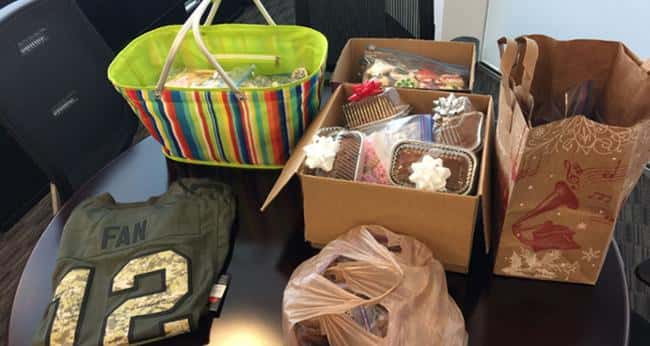 ---
A HUGE THANK YOU to all who came out for the 3rd Annual Charity Event in support of the Auburn Food Bank and JBLM Santa's Castle.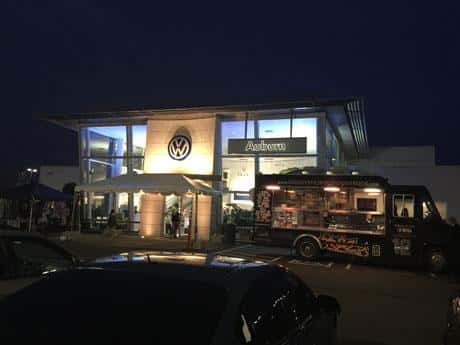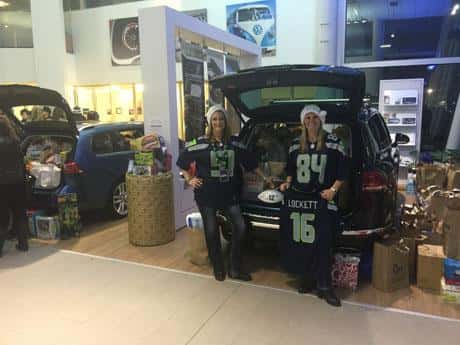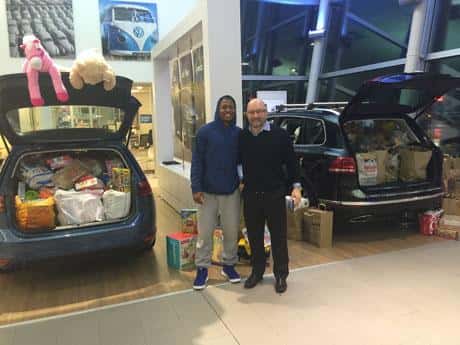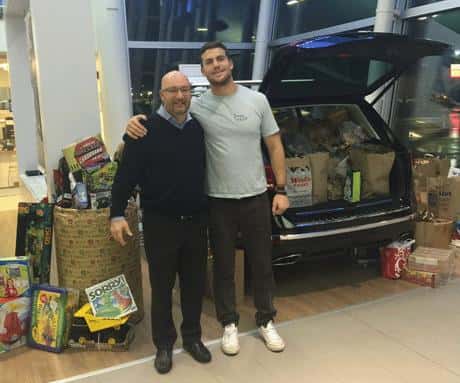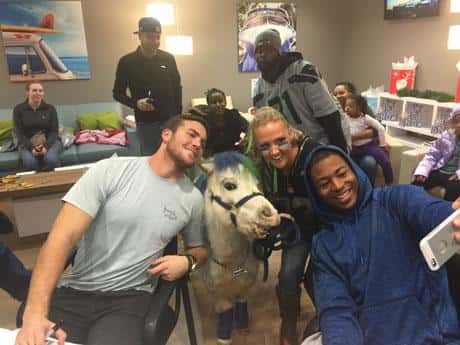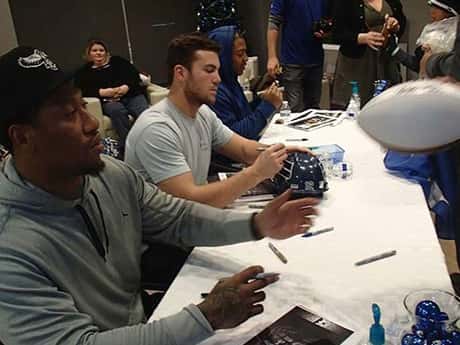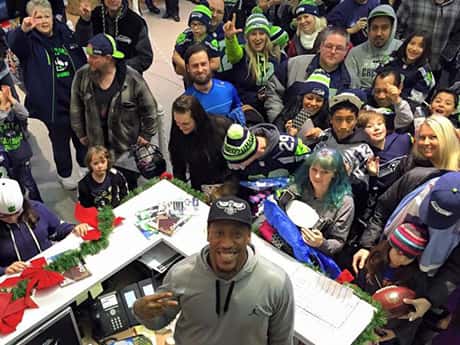 ---
Also, a special thank you to Big Boys Filipino food truck for the great food and Cooper Helfet, Bruce Irvin & Tyler Lockett for staying 90 minutes longer just to sign autographs and making sure they got to meet everyone!
You helped us raise over 4,000 pounds of food for the Auburn Food bank. We also collected hundreds of presents that filled a Volkswagen Touareg and a VW Golf Sportwagen to bless the Troops at JBLM through Santa's Castle!
THANK YOU and MERRY CHRISTMAS!
---